Where Are Some Of The UKs Birdwatching Hotspots?
September 14, 2023
0 Comments
---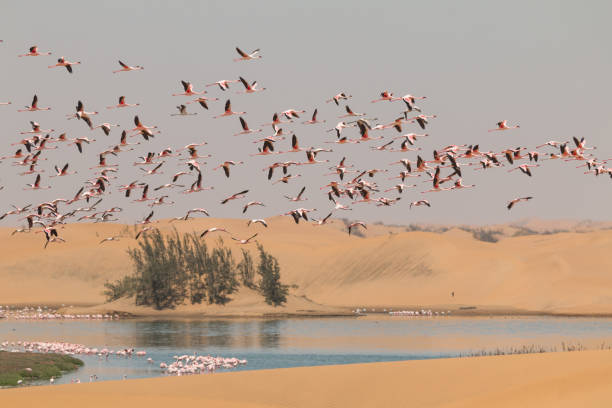 ---
Home to a whopping 574 different bird species, the UK is a birdwatching haven, and whether you're a professional twitcher or amateur spotter, there are so many birds to see, that seeing them all might be an impossible feat! That said, perhaps you're ready to rise to the challenge and visit all of the places listed below to see as many different species as you can?
Below are some of the UKs hottest birdwatching spots, and if you haven't yet visited them armed with your Celestron Outland X 10x25mm Binoculars, what are you waiting for? Grab your binoculars, notepad and pen, best camouflaged clothing and away you go!
Farne Islands, Northumberland
Predominantly uninhabited, the Farne Islands are a gloriously safe haven for more than 100,000 seabirds, with the charismatic and eternally entertaining Puffin, being a regular resident here. Other species of bird you might be lucky enough to see here are Arctic Terns, Eider Ducks and Guillemots among many, many others.
Minsmere, Suffolk
An RSPB nature reserve, many wading birds can be seen here among the coastal lagoons, lowland heath and reed beds, along with short-eared owls, Bitterns, Redshanks and Ruffs.
Isle of Mull, Argyll and Bute
As part of the Inner Hebrides, the Isle of Mull is the second biggest of the islands, and its combination of lochs, marshes and mountains make for a diverse birdwatching experience. If you're lucky, you might spot a Golden Eagle or White-tailed sea eagle, while a plethora of wading and diving birds can also be spotted.
Loch Garten, Scottish Highlands
With nature trails that wind spectacularly through the forest of Caledonian pine, this unique habitat enables birders to see the Scottish Crossbill, Crested Tit and Capercaillie, along with Ospreys and migrating geese.
Arne, Dorset
An area of natural beauty in the Dorset countryside, Arne is located on the fringe of Poole Harbour, and with its ancient oaks and seemingly endless open heaths, it attracts the Dartford Warbler, Nightjars and a whole host of migratory wading birds. If you're lucky and have your Celestron Outland X 10x42mm Binoculars in hand, you may also spot the famous Poole Harbour Spoonbill flock, which is the biggest in the entire country.
Snettisham, Norfolk
As arguably one of the most rewarding counties in the whole of the UK for birdwatching, Snettisham's RSPB nature reserve offers spotters clear views of salt marshes, coastal lagoons and mudflats, all of which are home to many thousands of wading birds. Look out for Dunlin, Bar-tailed Godwits, Avocet and plenty of Brent and Pink-Footed geese as autumn moves into winter.
Rathlin Island, County Antrim
You can reach this island from Ballycastle, and with an RSPB Seabird Centre and an incredible trail that takes you all along the top of the cliffs, you can often spot coastal species of birds such as Puffins, Fulmars, Guillemots and Kittiwakes, among others. If you're in Northern Ireland or plan to take a trip there, you mustn't miss this paradise for seabirds.
With so many wonderful places to get the most out of your binoculars in the UK, there is no better country for birdwatching, than good old Blighty!
Tags:
Celestron Outland X 10x25mm Binoculars
,
Celestron Outland X 10x42mm Binoculars