Kevin Plank's Under Armour Helps Maryland's Johns Hopkins Health System in its Fight Against Covid-19
---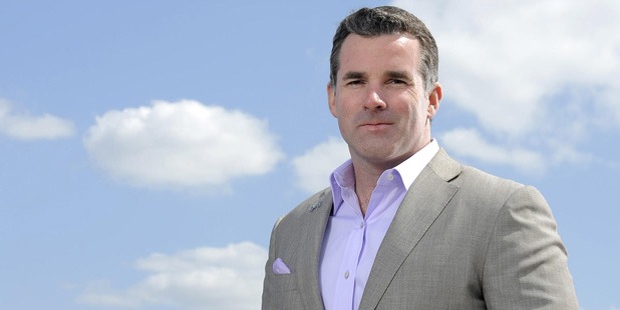 ---
On March 5, 2020, Maryland Gov. Larry Hogan declared a state of emergency after three positive cases of the novel coronavirus were confirmed in the state. Within weeks, many more cases were diagnosed, and by March 30, the governor had issued a stay-home order. Unfortunately for Maryland citizens and healthcare workers, some of the supplies deemed essential for staying healthy during the novel coronavirus pandemic were in extremely short supply. Two items that were especially hard to find were face masks and hand sanitizer.
Kevin Plank, who is chief brand officer of Under Armour, as well as founder of Sagamore Spirit, realized that these two businesses could pivot from their normal operations to manufacture much-needed face masks and disinfectant. Working in cooperation with Johns Hopkins Health System, Kevin Plank and Sagamore Spirit first worked on creating a hand sanitizer. Disinfectants of all types had become almost impossible to find as frightened consumers bought out supplies across the country. 
First, Kevin Plank converted Sagamore Spirit's distillation process so that instead of making rye whiskey mash bill, the facility began pumping out corn ethanol. Then using a formula created by Johns Hopkins, Sagamore Spirit began manufacturing hand sanitizer out of this corn ethanol. By Friday, March 27, the distillery was able to deliver its first batches to Johns Hopkins. In the future, Sagamore Spirit is hoping that it will be able to provide at least 54,000 liters of the much-needed disinfectant to the Johns Hopkins Health System as well as to others healthcare facilities. 
Another item that was in high demand but in very low supply during the initial phase of the novel coronavirus pandemic were face masks. Panic buying had quickly stripped the shelves of what few masks were available, especially after the Centers for Disease Control and Prevention (CDC) issued a statement on April 3, recommending that people wear this type of personal protective equipment (PPE) and practice social distancing while out in a public setting. According to the CDC, studies had shown that wearing face coverings was one way to slow down the spread of the virus. 
Once again, Kevin Plank and one of his companies — this time, Under Armour — quickly stepped up to meet the needs of the Johns Hopkins Health System. Almost overnight, Under Armour switched from manufacturing tee-shirts with its high-speed fabric cutting machines to creating much-needed face masks. By April 6, Under Armour was able to manufacture and deliver 20,000 no-sew face masks to Johns Hopkins Health System for use by its non-clinical staff members and asymptomatic patients. 
During the pandemic, Under Armour has shown that it believes in living up to its brand message — "The Only Way is Through." By using its existing facilities and innovative thinking, it quickly stepped up to the plate to take on the challenges created by the novel coronavirus pandemic. The company also stepped up financially in the battle against the virus. On March 19, the popular sportswear brand, announced that it would donate $1 million to Feeding America, which is a nonprofit nationwide network of approximately 200 food banks. Under Armour also pledged another $1 million worth of monetary and merchandise donations to Good Sports. This nonprofit organization's mission is to provide children with the equipment, apparel and footwear they will need to participate in sports and for general physical activity. 
Gov. Hogan also tapped Kevin Plank to be part of his Maryland Strong Recovery Team, which was created to help the governor safely reopen the state's economy during the recovery phase. Other members of this team included  Augie Chiasera, president of M&T Bank, Baltimore and Chesapeake Region; Robert Doar, president of American Enterprise Institute; Arne Sorenson, CEO of Marriott; Mark McManus, general president of United Association; and Jim Davis, chairman of the Allegis Group.  
As the founder of Under Armour and of Sagamore Spirit, Kevin Plank will bring his years of experience and business knowledge to the Maryland Strong Recovery Team. Plank started Under Armour in his grandma's basement in 1996 at the age of 24 years. He saw an issue — athletes having to wear cotton shirts that would quickly become soaked in sweat — and then addressed it by crafting sportswear made of fabric that would wick away sweat. Plank took his ideas and grew them into a corporate giant that had $5.2 billion in revenue in 2018.
Tags:
Kevin Plank