Marble Systems in Northern Virginia: Pioneers in Shaping Spaces with Designers
---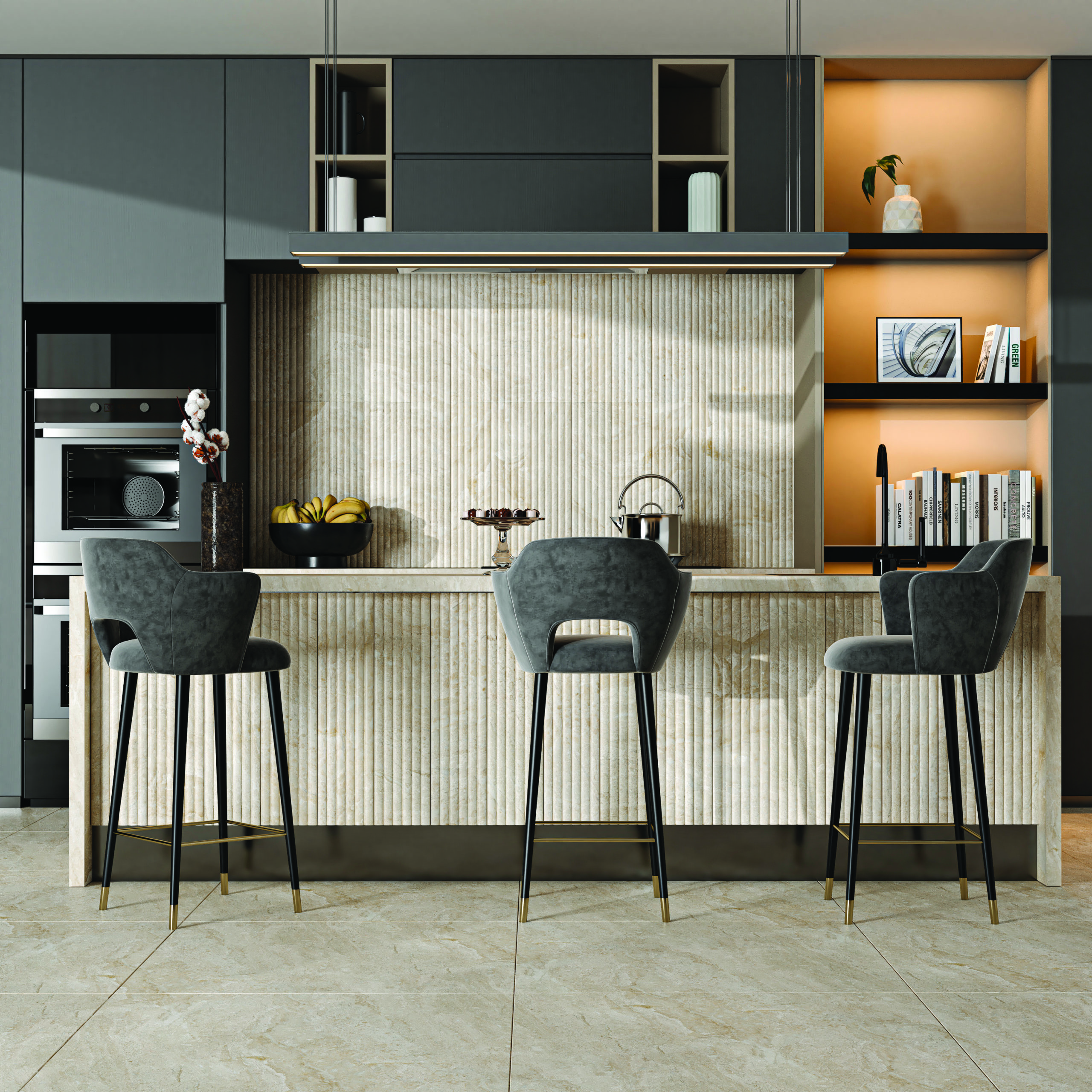 ---
In the heart of Northern Virginia, a renowned company, Marble Systems, is setting new standards for the interior design industry. With over four decades of experience, the company has established a unique niche as a provider of high-quality natural stone products and is fostering incredible partnerships with designers, architects, and contractors in the region.
Marble Systems has been sourcing, crafting, and providing exquisite natural stones from around the world, transforming spaces into artistic masterpieces. The company's reputation for delivering top-tier services and products is further amplified by its collaborative endeavors with design professionals, creating a perfect blend of aesthetics and durability in residential and commercial projects.
Their sprawling showroom in Fairfax, customers find an impressive display of stones in various forms, from polished marbles, rustic travertines to sophisticated limestones, granites, and much more. Alongside the luxury tiles and stones, Marble Systems provides design-friendly materials, including decorative accents and mosaics, making it a one-stop solution for all design needs.
This rich selection of materials, sourced from all over the globe, provides designers with an exclusive palette of options to create unique and expressive designs. Marble Systems' ability to supply custom-cut stones according to specific needs allows for creativity and individuality in design concepts.
Marble Systems doesn't just supply materials; it extends its commitment to innovation by working alongside designers, architects, and contractors in collaborative partnerships. In this way, Marble Systems has played a part in some of Northern Virginia's most noteworthy projects, ranging from lavish private residences to high-end commercial spaces.
The experienced Marble System's team emphasizes strong relationships with designers, builders, architects, and others, so they can tailor their products to the customer's vision. This is improving the quality of spaces in Northern Virginia and changing the trajectory of the interior design and remodeling industries. This can be seen consistently through their commitment to quality, innovation, and collaboration. In fact, Marble Systems has created a paradigm shift in the industry over the past several decades that other companies are now striving to match.
Marble Systems continues to stay at the forefront of the natural stone industry, showcasing the enduring beauty and versatility of natural stones in its designs. The company's collaborative efforts with designers are reshaping the landscape of Northern Virginia, and across the country, leaving a mark of elegance, durability, and innovation.
The company continues to be a pioneer in its field, as their focus remains on the belief that every design has a story, and every story begins with the right material. With the designers' creativity and Marble Systems' expertise and resources, the resulting projects continue to tell stories of innovation, creativity, and enduring beauty.
Ever wonder how the fusion of designers' creativity, and the right material provider can uplift the architectural and design landscape? All you must do is step foot in their showroom, and you will immediately understand the breadth of what you can do with natural stone. In fact, this can be seen in the company's ability to cater to both residential and commercial spaces. In both instances, there is a solid emphasis on design aesthetics and durability, which come together to create beautiful, functional spaces.
Whether you're working with a design professional to do a custom project, or simply redoing your kitchen or bathroom, simply by stepping into their showroom, you will realize that Marble Systems is the perfect natural stone purveyor for your needs. From functionality to aesthetic masterpieces that withstand the test of time, the natural stone you select will not only have a lasting impact, but also withstand the test of time.