Top 5 Best Family Cars
---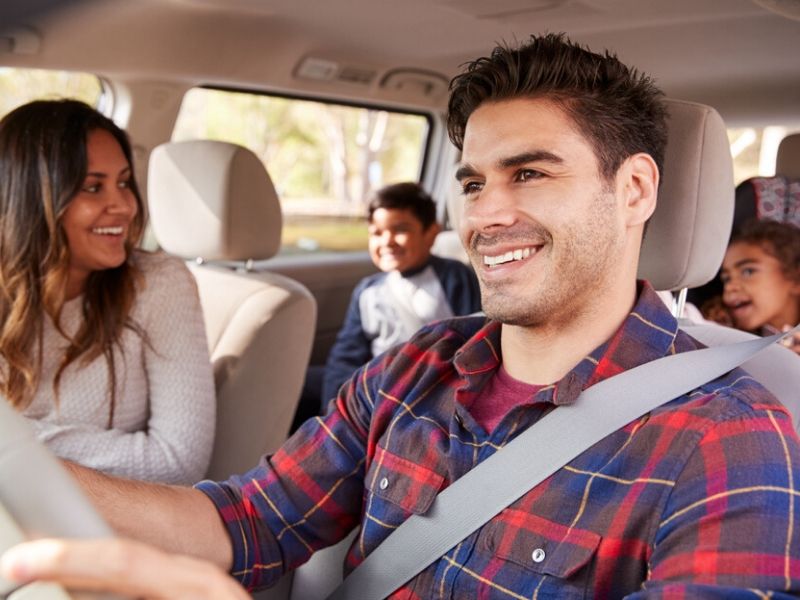 ---
As couples continue to see their family grow, it only makes sense to buy a car that can accommodate everyone. Thankfully, todays family-oriented vehicles look a lot different than they did 20-30 years ago. Spacious models with luxe features dominate the industry, as do those with the highest safety standards. If you're looking for a new family car, these are the top 5 on the market. 
The U.S. News Evaluation
Each year, U.S. News evaluates every car on the market to find the best in various categories. They viewed 90 vehicles for their top family picks in 2020. To make the cut, each car was evaluated for its:
Professional reviews

Safety ands reliability ratings

Seating and cargo volume

Availability of family-friendly features
Those with the highest scored have been deemed the top vehicles for families in 2020. You can also find other categories like "best cars for the money" and top used car picks. Three cars and six SUVs/Minivans made the cut this year. Those include:
Honda Passport

Kia Telluride

Ford Expedition

Honda Odyssey

Toyota RAV 4

Toyota Highlander Hybrid

Toyota Camry

Toyota Avalon Hybrid

Toyota Avalon
Talking About Tech
A DVD player in the back seat and enough space used to be what made cars the best family friendly options around, but it takes more to compete these days. This has caused a boom in tech, and it works to your entire family's benefit. 
Remote starting for temperature control, hands-free liftgates, and easy-to-use LATCH car seat systems are among some of the top features. Driver alert systems for added safety, including which of your little ones decided to take their seatbelt off, are also vital components. 
Each winner this year also features teen driver controls, allowing parents to set limits on their teen's driving capabilities as well as monitor where they're going. All nine also have top-rated crash test scores, assistive technology like automatic emergency braking to prevent car accidents, and the tech everyone loves from Wi-Fi to Bluetooth. Whichever model you choose, you're guaranteed to ride safe and in style. 
The Top 5
So, which of these 9 vehicles are the absolute best? While all of them are excellent choices for any parent, there are five that stand out from the rest for their safety and fun features. Those vehicles are:
Toyota RAV 4

Toyota Camry

Toyota Avalon, hybrid or standard

Highlander Hybrid

Kia Telluride
Toyota has always come out on top in terms of safety features. Their models also retain a high level of value, giving you better trade-in options once your children are grown. Each of these Toyota models have earned the highest possible safety ratings as well as usability in their LATCH car-seat installation systems. 
The Highlander Hybrid and Kia Telluride make the list for a few additional features. The Telluride, for instance, reminds parents to look in the back seat to ensure each child is accounted for and properly buckled up. Multiple rear-seat USB ports also keep everyone satisfied with their gadgets. The telluride even ventilates their rear seats for hot summer days. 
Tags:
car accident
,
family car