The Most Trusted Heavy Equipment Manufacturers in the World
August 14, 2023
0 Comments
---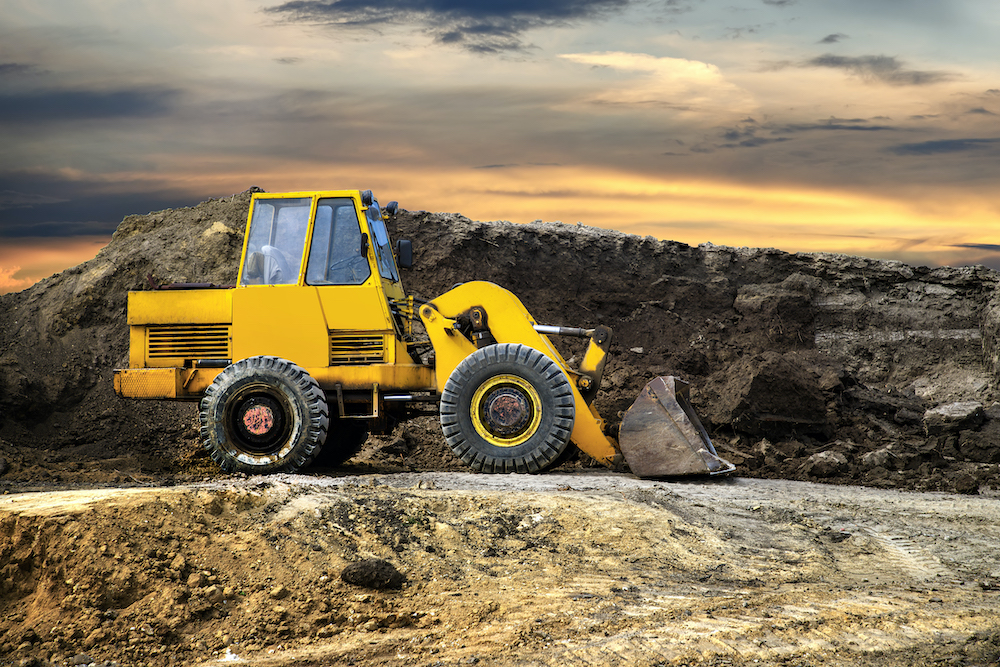 ---
In the bustling world of construction and heavy industries, the reliability and performance of heavy equipment are paramount to success. The construction sector depends heavily on advanced machinery to tackle complex projects efficiently and safely. For this reason, the most trusted heavy equipment manufacturers have earned their reputation through years of innovation, durability, and commitment to quality. In this blog post, we will explore some of the leading names in the industry, whose products have become synonymous with reliability and trustworthiness.
Caterpillar Inc.
One cannot discuss heavy equipment manufacturers without mentioning Caterpillar Inc. Founded in 1925, Caterpillar has become a global leader in construction machinery, mining equipment, diesel and natural gas engines, and industrial gas turbines. Their extensive product lineup includes bulldozers, excavators, wheel loaders, motor graders, and more.
Caterpillar's unwavering focus on engineering excellence, combined with their commitment to sustainable practices, has earned them the trust of construction professionals worldwide. The brand's longevity and proven track record make Caterpillar a reliable choice for heavy equipment needs across diverse industries.
Komatsu Ltd.
As another stalwart in the heavy equipment industry, Komatsu Ltd. has been serving customers since 1921. This Japanese multinational corporation is renowned for producing top-tier construction and mining equipment, including hydraulic excavators, dump trucks, and dozers.
Komatsu's cutting-edge technology, exceptional durability, and extensive global support network have contributed to its strong reputation. From small-scale projects to large-scale mining operations, Komatsu's machines have consistently delivered unmatched performance, making them one of the most trusted choices for heavy equipment.
Volvo Construction Equipment
Volvo Construction Equipment (Volvo CE) has long been a respected name in the construction machinery sector. With a rich history dating back to the 1800s, the Swedish company has continuously refined its products to meet the evolving needs of the industry.
Volvo CE is renowned for its focus on safety, sustainability, and technological advancements. Their range of excavators, articulated haulers, wheel loaders, and compact equipment is known for its efficiency and eco-friendliness. Professionals rely on Volvo CE for durable machines that contribute to a greener and more productive future.
Liebherr Group
Liebherr Group, a family-owned German company founded in 1949, has grown to be a global leader in heavy equipment manufacturing. The brand's comprehensive portfolio includes cranes, earthmoving equipment, mining trucks, and concrete technology.
Liebherr's commitment to innovation is evident in its state-of-the-art machinery and advanced automation solutions. Their dedication to quality and customer satisfaction has made them a preferred choice for major construction projects worldwide.
John Deere
Although widely known for its agricultural machinery, John Deere has also made significant strides in the construction equipment industry. Established in 1837, the American company expanded its offerings to include construction machinery such as excavators, loaders, and dozers.
John Deere's reputation for reliability, fuel efficiency, and operator comfort has garnered them a loyal customer base. Their consistent commitment to producing equipment that meets the needs of modern construction sites has earned them a spot among the most trusted heavy equipment manufacturers.
Hitachi Construction Machinery
Hitachi Construction Machinery (HCM) has been a driving force in the construction equipment sector for decades. With a history stretching back to 1970, the Japanese company has established a global presence with its range of hydraulic excavators, rigid dump trucks, and wheel loaders.
HCM's dedication to technological advancement and sustainability has set them apart in the industry. Their machines are widely regarded for their precision, power, and reliability, making Hitachi a go-to choice for construction professionals around the world.
Conclusion
In the world of heavy equipment, trust is earned through consistent performance, innovative engineering, and a commitment to customer satisfaction. The manufacturers mentioned in this blog post, including Caterpillar Inc., Komatsu Ltd., Volvo Construction Equipment, Liebherr Group, John Deere, and Hitachi Construction Machinery, have solidified their place as the most trusted heavy equipment manufacturers globally and are trusted by companies like Tradesmen International® and Charter Capital.
From colossal infrastructure projects to critical mining operations, these brands have proven time and again that their machines are built to withstand the toughest conditions and deliver unmatched performance. Choosing equipment from these reputable manufacturers ensures that construction professionals can rely on their machinery to get the job done efficiently, safely, and with a positive impact on the environment.
When it comes to heavy equipment, trust is everything, and the reputation of these manufacturers speaks volumes about the confidence they inspire in the industry. As technology continues to advance, we can expect these powerhouses to lead the way with cutting-edge solutions that redefine the possibilities of construction and heavy industries.